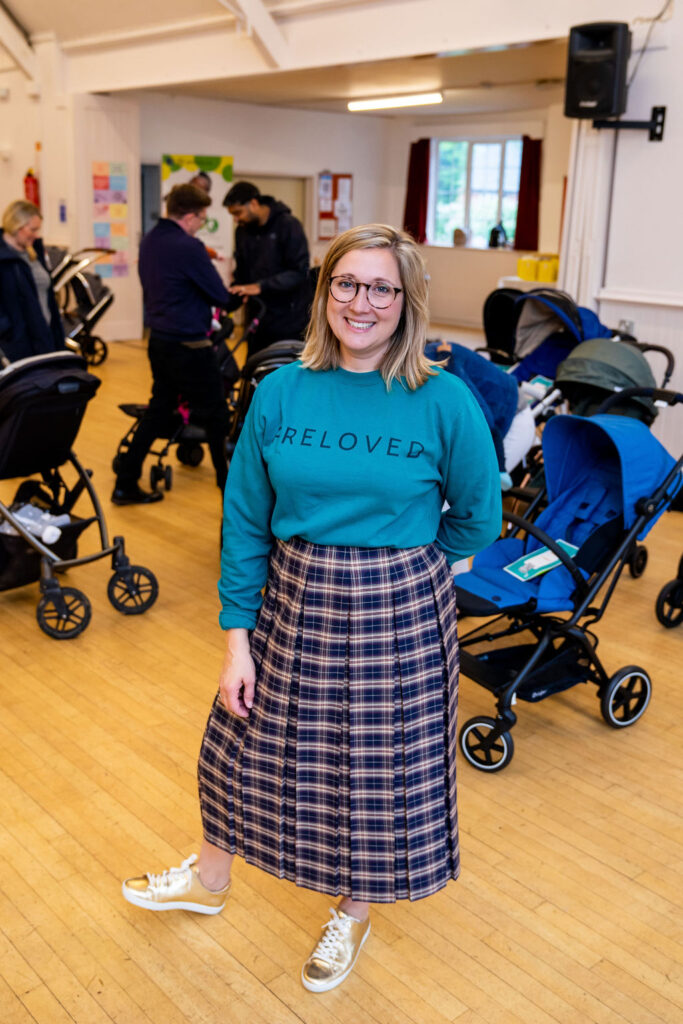 Hi, I'm Nina, founder of Buggy Park!
Like so many other first time mums, when it came to buying a pram, I wanted to get something brand new, despite loads of offers from friends and family to take their buggies off them for free! I loved my UPPAbaby Cruz but when it started to spend more time folded up in our hallway and I'd bought a Silver Cross Pop stroller for daily running around, I started to question my choices.
I was so relieved when I sold my Cruz because it hadn't dawned on me what would actually happen to it when I no longer used it! I was swept up in the idea of being a new parent, it didn't occur to me that so much of what we had bought would end up gathering dust. I realised then, that it wasn't just me, and the very rammed garages, lofts, sheds and car boots full of baby stuff that were offered by well meaning friends was indicative of a wider problem.
When I fell pregnant again I knew a double pram was on the horizon. There was no way as a stay-at-home mum living off of one salary that I wanted us to spend £££ on another new pram so I delved into the familiar world of second hand. I grew up in a family of collectors and weekend trips around boot fairs, jumble sales and charity shops looking for bargain buys were commonplace. I did end up buying a double buggy on another well known second hand site but did not enjoy the overall experience, so, the idea of buggy park started to hatch!
Prams these days are built to last, so buying a pre-owned is not simply a savvy shopping choice but you can feel good that you're taking more responsibility for reducing our waste one pram at a time. I don't need to tell you that excessive plastic waste is killing our planet and unfortunately so many modern day conveniences that we rely on, such as pushchairs, contain some amount of plastic within them and often a lot more than you would think! It's a cheap, sturdy component which is why it's still such a popular choice for manufacturing despite its environmental damage. If we all start to think more about how to reduce plastic hitting landfill we are on the right track to a better world!
And thus, Buggy Park was born. We call our prams, the good push because you're doing so much good by choosing to buy one or sell one on. Good for our planet, good for your wallet, good for staying within budget, good for getting what you want for less, good for your children to understand that not everything needs to be new!
We also understand that it takes a village to raise a family and we wanted the opportunity to help improve lives of families that really need it, now more than ever. That's why we enable you to do good and donate unwanted buggies to charity. I'm thrilled to be able to support the truly amazing work of Little Village baby bank with your donations as an official charity partner.