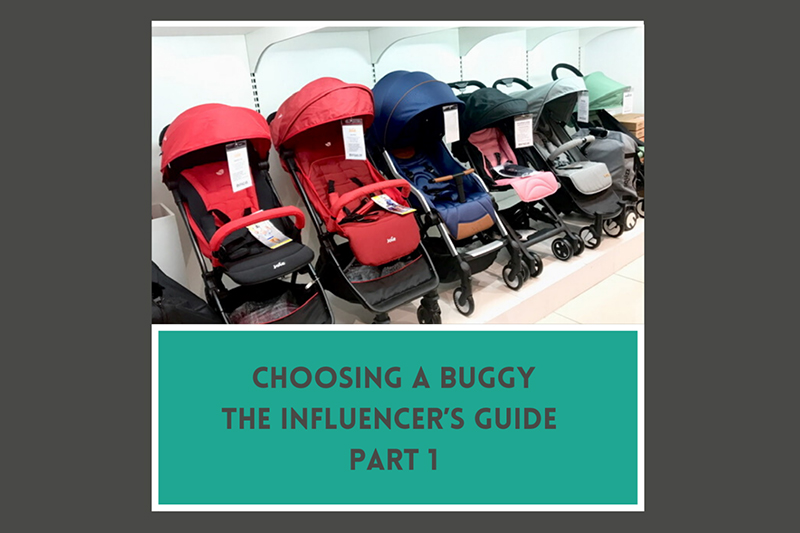 Let's launch into today's post talking about travel systems. A top newborn pick amongst new mums. Multi functional all rounders, these let you switch from carry cot to car seat and then into a pram seat when baby hits six months. They are marketed as the only buggy you'll need from birth up to two years. A spin to help you overcome the nausea of their hefty price tag? Maybe. But without a doubt, they are built to last: some convert into doubles, many attach to wheeled boards and some sing and dance for all your needs as your family grows. However do keep this in mind: they are big, bulky and heavy, and the likelihood is that you will want to change up your buggy style a little further down the line.As I so often say: No one buggy fits all.

Consider this: your baby will grow! Firstly, that means the car seat that attaches to your buggy will become redundant. Secondly, most travel systems weigh around 12kg (an uppaBABY frame = 9kg + carry cot / seat = 3kg) so when you add the weight of your growing child, by the age of one, you're pushing around an Indian muntjac! OK, slight exaggeration – but you get the point: babies grow, needs change and you might regret the bulky buggy choice straight off the bat.

Some smaller stroller options lie flat for newborns, can attach car seats, boast snug inserts for smaller babies or newborn cocoons (all with the right adapters, of course.) And once your newborn grows into a baby and leaps to toddlerhood, said strollers have a much lighter frame and seat to push around. Think Babyzen YoYo. One of the smartest, compact designed buggies on the market. YES it's super light, YES it fits as cabin baggage (bear in mind the cocoon and buggy board don't) and YES it's super easy to open and close. (And here comes the BUT…) unlike their bulky counterparts, these strollers don't boast such robust wheels. This makes tougher terrain an uncomfortable ride for baby and a possible case of tennis elbow for the driver. Particularly steer clear of wet mud because once it has dried there's no turning those front wheels until they're cleaned thoroughly – and I don't know about you, but I can think of a ton of better things to do when my darling baby naps than jet spray the wheels of the buggy. They also, on the whole, don't allow for baby to face the comforting view of their parent. Also worth consideration.

Finally for today, it's worth your while answering some killer questions to help you formulate a plan for the most practical design for you.

Here's a starter for ten: Think about where you live. How easy is it to get in and out the flat / house / bungalow? Now think about that again with a buggy, a baby, possibly a toddler in tow too, a changing bag, the online shopping returns you need to take back to the post office, the rain cover, a mosquito net, the sun shade, a buggy board. Etc. Etc. ETC. Consider what your day will look like. Are you likely to be staying local? Nursery drop off on foot? Walks to the park? Or are you off in the car for day trips and long journeys?

Don't forget, if the travel system IS what you need, there are plenty of preloved ones out there that were bought with the good intention of being the only buggy they'd ever need… at a fraction of the original cost.