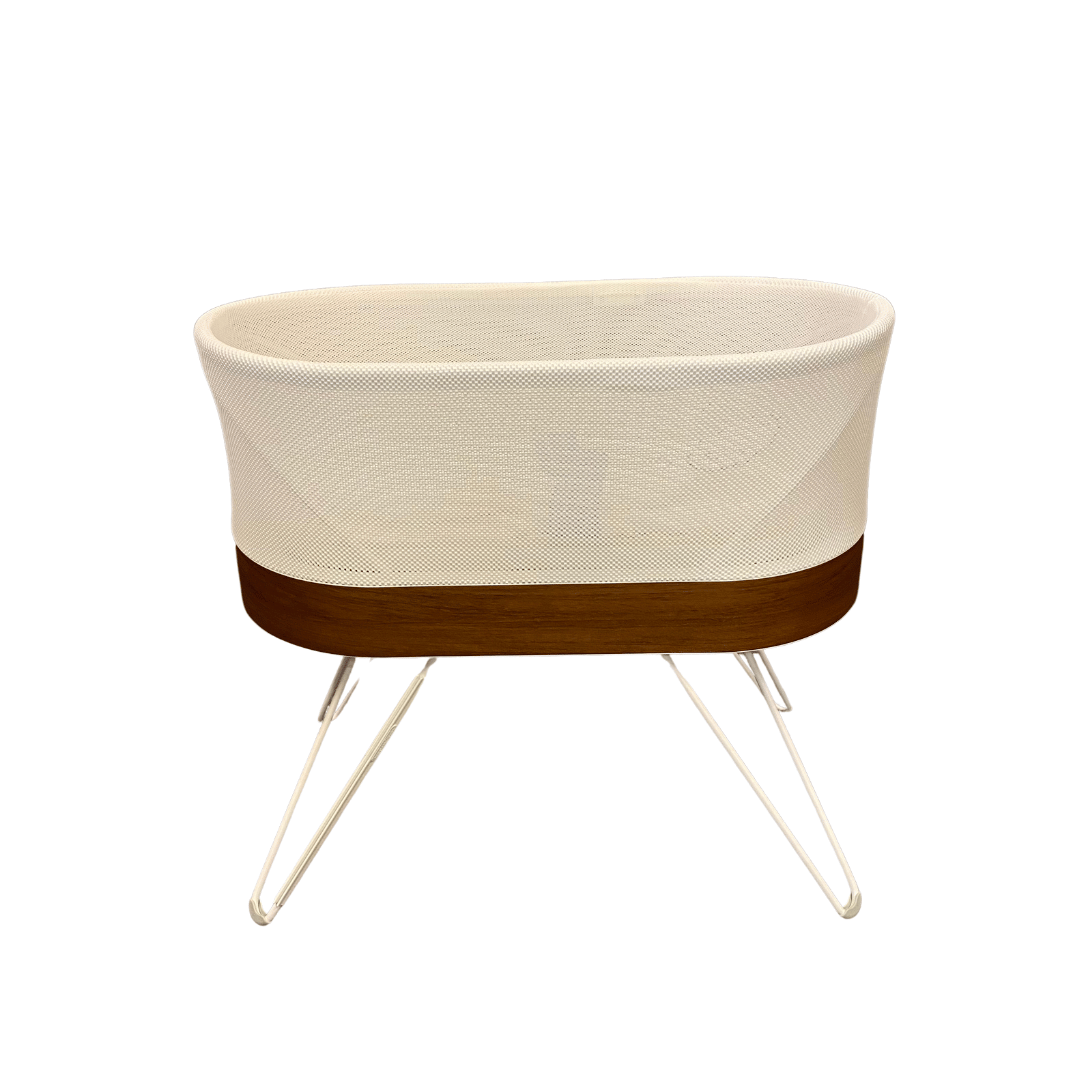 To Snoo or Not To Snoo or can you afford one anyway?! When we are talking about baby kit, this is one of the most expensive pieces on the market today. It costs more than most luxury pram travel systems, so you are not alone if you are wondering whether it is worth investing in one.
The Snoo cot is a popular and innovative baby bed that is designed to soothe and calm newborns through a combination of gentle rocking and white noise. American based Happiest Baby launched the hugely popular Snoo Cot in 2016, which may surprise you, as it's only recently become a hot product! The Snoo has been designed utilising 20 + years of experience of its pediatrician owners and bases it's technique on the infamous 5s method by American Dr Harvey Karp. It claims that by 9 months, most Snoo babies are sleeping for 9 hours or longer. As a sleep deprived mama of 2 waking-through-the-nighters my initial thoughts are show me where to sign!
Here's how it works:
Improved sleep for baby: The Snoo's unique design has been shown to improve the quality and length of sleep for newborns. It mimics the sounds and movements of the womb which can help the soothing process when baby is fussing. The cot reacts to a crying baby by increasing the rocking motion and gently playing calming white noise which has been proven to help babies drift off.
Reduced risk of SIDS: The Snoo's design includes a swaddle that secures the baby onto its back, which is the safest sleeping position to reduce the risk of sudden infant death syndrome (SIDS).
Peace of mind for parents: The Snoo comes with a built-in app that allows parents to monitor their baby's sleep patterns and receive alerts if the baby is crying or needs attention. This can provide peace of mind for parents and reduce the stress and anxiety that can come with caring for a newborn. I can tell you, as a new mum that my 'biological' notifications were all I needed to be alerted to my baby crying! Also sleeping next to the baby for the first 6 months, as recommended by the Lullaby Trust for safe baby sleep is way more effective than an app! Monitoring sleeping patterns however is useful especially if you're too tired the next morning to remember what happened in the night!
Resale value: Snoo cots have a high resale value, so investing in one and looking after it can be a smart financial decision which should see you recoup at least around 50% of your original outlay. All of our Snoo cots for sale come in their original packaging with the swaddle sets and have received rave reviews from our buyers!
Overall, while the Snoo cot may be a significant investment upfront, it can provide many benefits for both baby and parents, making it a worthwhile investment for many families in my opinion.