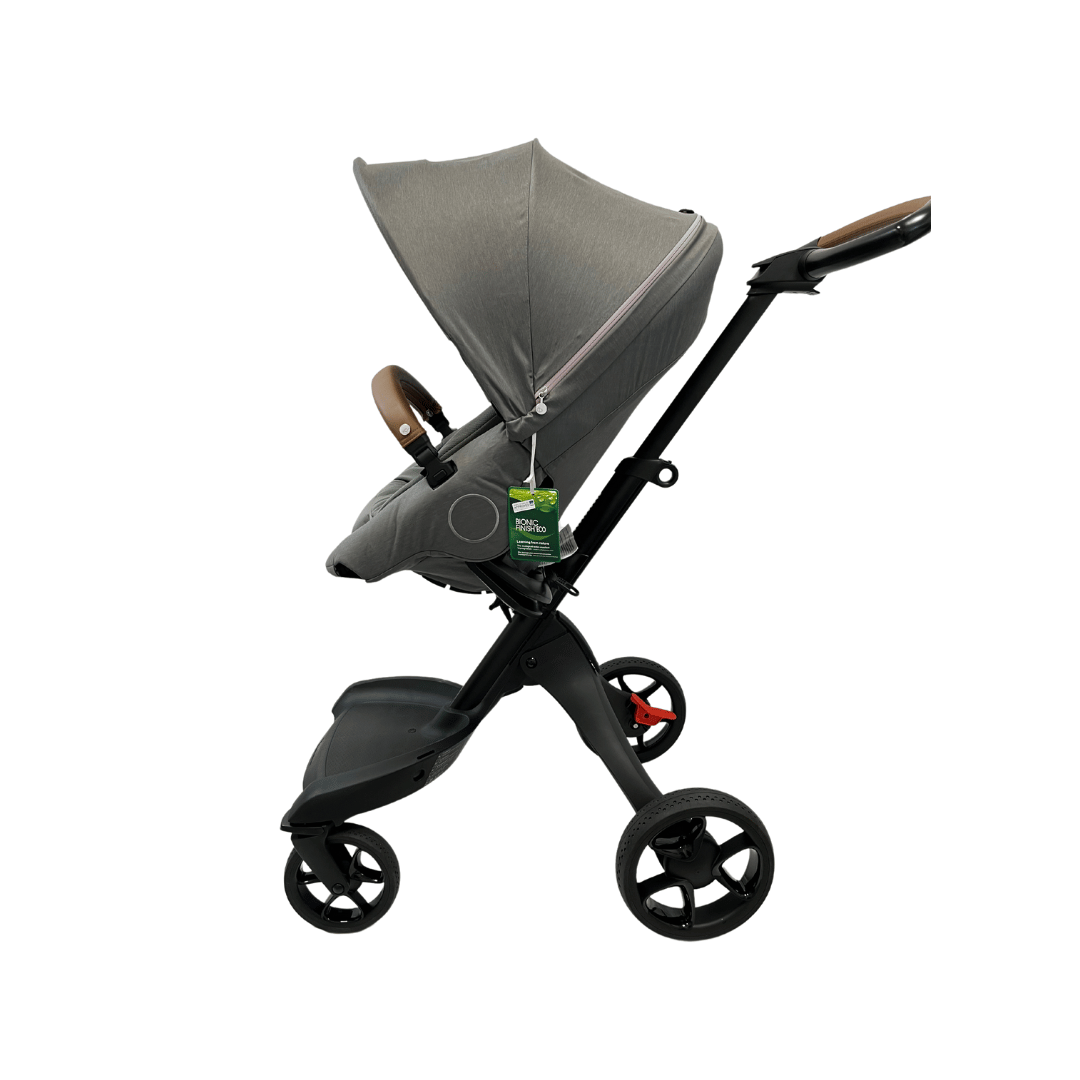 You can't help but look at the new Stokke Xplory X with it's head-turning Scandinavian design, but why should you buy one? Here are my top 5 reasons!
Ergonomic design: The Stokke Xplory X pram is designed to be ergonomic, with an adjustable height that allows you to easily adjust the pram to your preferred level, making it easier for you to interact with your baby while on the go.
Comfortable for the baby: The Stokke Xplory pram has a comfortable seat that is adjustable to different angles, allowing your baby to sit up or recline as needed. The pram also features an adjustable footrest, ensuring that your baby is comfortable at all times.
Stylish: The Stokke Xplory pram has an inimitable Scandinavian design that stands out from the crowd and with luxury fabrics and an array of colours to choose from it's a real head turner!
Manoeuvrability: Large swivel wheels make it super easy to navigate tight spaces and corners. The Xplory X pram is surprisingly lightweight and simple to , making it easy to lift and carry.
Versatile: The pram can be used from birth with the addition of the Xplory X carrycot and will still be comfortable for a child up to a weight of 22 kg. It's made with high-quality durable materials meaning it will stand the test of time & with customisable accessories you can really show off your personal design!
Actually there's one more reason to LOVE the Stokke Xplory X… you can save up to £300 when you buy it through us, click here to see it up close. If you're looking for a full travel system bundle, check out the car seat, base and carry cot available too. For more information just pop us a message and we will happily answer your questions.